COVID-19 and Anaesthesiology in Hong Kong
Having virtual CME meetings is becoming a trend during this unsettling situation. The College has subscribed Zoom aiming to support small-group CME meetings and teaching for trainees. Interested fellows please contact the College at cmecpd@hkca.edu.hk for further information.
Your wellbeing is the College's utmost concern in the face of current extreme challenging environment. The College is collaborating with Hong Kong College of Psychiatrists and you are encouraged to spend a few minutes to participate in a self-test questionnaire on the mental health.
– Members or fellows at the Hospital Authority who wish to seek professional help may approach Oasis Service of HA
– Other fellows may seek assistance from the Hong Kong College of Psychiatrists
Online CME quizzes
With the help of our fellows, the following five online quizzes are available on iCMECPD until 31st December 2020.
| | | |
| --- | --- | --- |
| Starting from | Contributor of CME quiz | Title |
| 31 March 2020 | Dr Lee, Tsun Woon | Medicines Safety in Anaesthetic Practice |
| 15 April 2020 | Dr. Law, Cheuk San | Outbreak of new coronavirus: what anaesthetists should know |
| 29 April 2020 | Dr. Law, Cheuk San | Re-defining the 3R's (reduce, refine, and replace) of sustainability to minimize the environmental impact of inhalational anesthetic agents |
| 29 April 2020 | Dr. Wong, Chui Wah Wendy | Perioperative diabetic ketoacidosis associated with sodium-glucose co-transporter-2 inhibitors: a systematic review |
| 29 April 2020 | Dr. Wong, Chui Wah Wendy | Perioperative thrombocytopenia: evidence, evaluation, and emerging therapies |
1 CME point per quiz would be awarded on completion. If you are unable to login, please try one of the options displayed on iCMECPD. If you are still unable to login, please contact the Academy at 2871 8888.
2020 Combined Faculty of Pain Medicine and HKCA Spring Meeting
The 2020 Combined Faculty of Pain Medicine and HKCA Spring Meeting scheduled for 6-8 November in Queenstown, New Zealand is postponed to 2021 in light of COVID-19 pandemic and the uncertainty about travel restrictions. Although the situation might be normalised by the end of the year, many colleagues would prefer having non-work related break which is understandable. Hence, ANZCA and HKCA decided to postpone the spring meeting to 2021 in Queenstown. Announcement of the meeting will be made when the details are finalised. Stay tuned!
Trainee Committee
The Trainee Committee, made up of a trainee representative from each training hospital in Hong Kong, aims to improve the training and welfare of all HKCA trainees and enhance communication between trainees and the College. The committee so far has collected trainees' views on the new curriculum, echocardiography course, changes to the fellowship examination and workplace-based assessments to ensure that training needs are met and identify problems encountered during training.
The current project includes a Trainee Committee website where training resources are pooled together, provide updates on upcoming courses and conferences, and highlight an interesting paper of month, as well as organising social events for trainees. The website is planned to launch by the end of June 2020.
Another upcoming project is the Annual Trainee Survey. For 2020, this survey will allow all trainees to give anonymous feedback to the College on issues related to teaching opportunities, examination, welfare, bullying, workplace discrimination and harassment, and support during COVID-19 pandemic. There will be annual updating of the survey to allow current trainees' concerns be reflected. The survey will be distributed to all trainees around mid-May 2020.
If trainees have any feedback or concerns, you can email to the Trainee Committee at trainee_committee@hkca.edu.hk.
New HKJC ILCM Honorary Director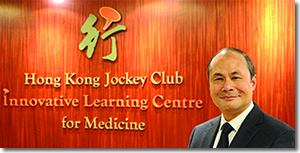 Dr Hing-yu So, the 1-st Vice President, has been appointed as the new Honorary Director of the Hong Kong Jockey Club Innovative Learning Centre for Medicine (HKJC ILCM), effective from 6th December 2019.
ANZCA President's Speech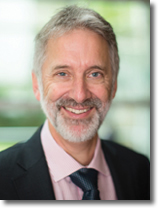 Dr Rod Mitchell, the outgoing President of ANZCA, finished his 2-year presidency on Monday 4 May 2020. With Dr Mitchell's supreme effort during his presidency, the relation of ANZCA and HKCA has been rekindled.
Dr Mitchell delivered his speech online when he was handing over his presidency. In his speech, he mentioned 7 human qualities which define highly professional doctors and true leaders. The 7 qualities include courage, humanity, integrity, humility, generosity, justice and kindness. He also related those qualities by giving an example for each quality. Dr Albert Chan, the council member of HKCA and the Chair of Board of Education, was related as an example of generosity due to the infographic for airway management in COVID-19 he developed. The infographic has been translated into 17 languages and circulated to colleges and organisations around the world.

To download the infographic, please click here.
To watch Dr Mitchell's speech, please click here.
Best Original Research By Trainees
The Hong Kong Academy of Medicine organises Best Original Research by Trainees every year. The Gold Medal of 2019 Best Original Research by Trainees was awarded to Dr Lowell Ling and the title is "Genome Wide Expression in Infection and Sepsis: A Pilot Prospective Cohort Study". The College sends its congratulations to Dr Ling on his remarkable achievement.
Annual Subscription
Debit notes for the 2020 subscriptions have been sent to Fellows and Members. Please settle your subscription as soon as possible.
The subscription fees for 2020 are:
Local Fellow: HK$3,500
Local Member: HK$1,750
Overseas Fellow: HK$ 875
Overseas Member: HK$ 438
Senior / Retired Member/Fellow: waived
The annual subscription would be waived for fellows and members aged over 65 or for those who have declared retirement (irrespective of age). The waiving of subscription will start in the following financial year after the fellow/member had attained aged 65 or over or after the retirement application received by the College secretariat. To declare retirement, a written declaration from the applicants confirming that they had retired from all remunerative practice/job/business in or outside Hong Kong. Should you have any questions about the subscription, please contact the College at subscription@hkca.edu.hk.
HKCA Souvenirs
To mark the College's 30th Anniversary, a collection of accessories has been made. Should you wish to place an order, please complete the form here. For enquiries, please email us at office@hkca.edu.hk.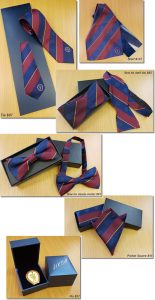 Certificates
The certificates of the following fellows have not been collected yet. To collect your certificate, please go to the College's Office during office hour.
FHKCA:
Li Ho Yin Adrian
DPM:
Mak Ho Kwong Peter