President
Prof CHEUNG Chi Wai
1st Vice President
Dr SO Hing Yu
2nd Vice President
Prof LUI Cho-ze Joseph
Honorary Secretary
Dr CHAN Simon Kin Cheong
Honorary Treasurer
Dr LEUNG Kit Hung Anne
Assistant Secretary
Dr WONG Man Kin (Henry)
Assistant Treasurer
Dr CHAN Chi Wing (Timmy)
Council Members
Dr CHAN Albert Kam Ming
Dr CHEE Yee Eot
Dr CHOW Yu Fat
Prof Michael IRWIN
Dr LIU Tak-chiu (John)
Dr John LOW
Dr NG Siu Keung
Dr WONG Ho Shan Steven
In attendance
Ms Kristy Cheung, CEO
Ms Fonia Lam, SAO
Ms Dorothy Liu, AO
Dear Fellows and Members,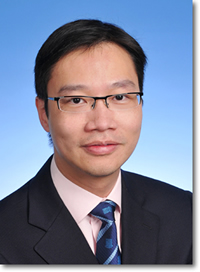 As the President of the Hong Kong College of Anaesthesiologists (HKCA), I am extremely privileged to be given the opportunity of serving the Hong Kong anaesthesia community for the next few years.
       Moving forward towards our 30th anniversary, it is important the College moves forward too, to ensure we remain at the forefront of advances in education methods, perioperative care and medical technology. However, our ultimate aim of patient safety, comfort and positive outcomes remains unchanged. This cannot be achieved in isolation, it is important that we connect to the wider international anaesthesia community.
       We will be making significant changes in the way the College operates, communicates and interacts with all members in the coming future.
       There will be a major overhaul of the training and examinations process. In line with international standar
ds, we are implementing a competency based workplace assessments system. A change in the HKCA examination will see the introduction of MCQs. These changes have evolved in light of best contemporary evidence in practice and knowledge assessment.  Our priority is to ensure our training is of the highest quality, and that all trainees receive the support and encouragement to enable them to develop into competent and confident Anaesthesiologists.
       We also wish to make our college inclusive to all, regardless of their stage of training or whether they pra
ctice in the public or private sectors. We want to foster an open and approachable environment, in which all opinions and views of our members are welcomed and considered. In future, all College council meetings will be open to participation by everyone.
       As a College, we are committed to excellence in anaesthesia education, research and practice standards. In order to facilitate this, we are actively collaborating with other international anaesthesia organisations, such as the Australian and New Zealand College of Anaesthetists, the Royal College of Anaesthetists, College of Anaesthetists of Ireland, and more locally with the College and University of Singapore, and the Mainland. Recent large scale events such as the World Congress 2016 has done much to enhance our profile and status internationally.
       Once again, thank you for giving me the opportunity to deliver my vision of a forward thinking and innovative
 HKCA, ready to meet the challenges faced by our members, in light of the increasing demands and expectations of our patients, non anaesthetic colleagues and medical regulators.
Prof Chi-wai Cheung
President
2017
| Past Presidents | Year |
| --- | --- |
| Dr TM MOLES | 1989-1991 |
| Prof TE OH | 1991-1993 |
| Dr Ronald LO | 1993-1995 |
| Dr HUNG Chi-Tim | 1995-1997, 1997-1999 |
| Dr LEE Tsun-Woon | 1999-2001, 2001-2003 |
| Prof Tony GIN | 2003-2005, 2005-2007 |
| Prof Michael IRWIN | 2007-2009, 2009-2011 |
| Dr Yu-fat CHOW | 2011-2013, 2013-2015 |
| Dr LIU Tak-chiu John | 2015-2017 |