Ming Pao - Grand Round
Ming Pao has conducted a series of interviews with various specialty Colleges on medical advances in Hong Kong. The HKCA would like to thank Dr Chi-Keung CHAN and Dr Albert CHAN for their contributions. You can find the interview from the following links.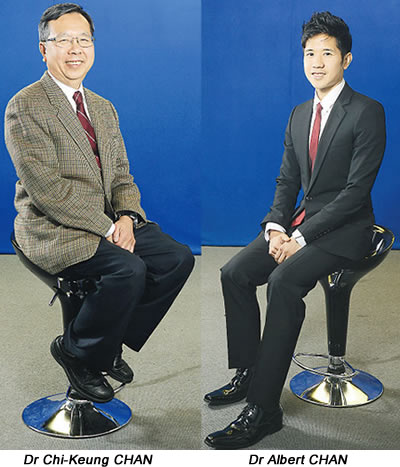 HKCA 25th Anniversary and SAHK 60th Anniversary Celebration

The HKCA and the SAHK are going to celebrate their 25th anniversary and 60th anniversary this year. A series of events will be jointly organized to celebrate the milestone. If you have any interesting or memorable pictures about anaesthesia, intensive care and pain medicine that you wish to share with us, please email to kristy@hkca.edu.hk.
International Scientific meeting 2014, 22-23 November 2014
The Royal College of Anaesthetists (RCoA), The College of Anaesthetists of Ireland (CAI), The Society of Anaesthetists of Hong Kong (SAHK) and The Hong Kong College of Anaesthesiologists (HKCA) will jointly conduct the International Scientific Meeting in Anaesthesiology (ISMA) at the Hong Kong Convention and Exhibition Centre on 22-23 November 2014. This meeting will incorporate the 25th Anniversary of the HKCA, the 60th Anniversary of the SAHK and the 4th Cross Strait Four Region Anaesthesia Quality Meeting.
Consensus Guideline for the Management of Postoperative Nausea and Vomiting

The HKCA has endorsed the Consensus Guideline for the Management of Postoperative Nausea and Vomiting which is published in the January issue of Anesthesia and Analgesia. The guideline can also be downloaded here.


Echo Committee

Echo Hong Kong 2013 was conducted successfully from 21 to 24 November 2013 (with 2 days conference and 2 days workshop). 40 HKCA members / fellows participated in the event with sponsor from the College. After attending the event, feedback from participants were generally positive. Most of the participants deemed that the event was very informative, rewarding and useful, though it may be a bit difficult for new learner of echocardiography. They were particularly impressed by the workshop session, which provided basic echo knowledge and practical tips during the interactive case studies. The sharing of case scenarios as an open forum during the workshop was also intriguing. Participants were happy to have subsidies from the College and would recommend College to consider providing more sponsorship quota of similar events in the future.

Institute of Clinical Simulation Courses
The Institute of Clinical Simulation courses scheduled for 2013-2014 can be found here.
Certificates
The certificates of the fellows below have not been collected yet. To collect your certificate, please go to the College's Office during office hour.

FHKCA:
Chan Kai Man; Cheung Yee Nin Vivian; Li Ho Yin Adrian; Ng Nga Lai Alice; Yu Clara Kam Ying; Wong Kwong Sun

FHKCA(IC):
Gomersall Charles David; Yip Kim Ho

FHKCA (Pain Medicine):
Assad Hussain; Lee Yuk Ming Sunny; Sze Tak Suen; Wong Sze Ming

DPM:
Chiu Ching Pik Candy; Mak Ho Kwong Peter