Fellowship in Pain Medicine
HKAM Council approved the establishment of the Fellowship of Pain Medicine submitted by our College during the HKAM Council Meeting on 15 Dec 2011. The College would like to take this opportunity to thank Dr Steven Wong, Dr PP Chen, members of the Board of Pain Medicine and of different task groups for this historical achievement to our College. Congratulations and wish you all a Happy Year of Dragon!
- Vocational Training Guidelines on Fellowship in Pain Medicine
- Guidelines on Examination and Assessment for Fellowship in Pain Medicine
- Guidelines on Accreditation of Training Unit for Fellowship in Pain Medicine
- Administrative Instructions for the Admission of the First Fellows (FF) of the HKCA Fellowship in Pain Medicine
- Guidelines on Transition from Diploma to Fellowship Training in Pain Medicine
- FAQ



Exchange of Information on Specialist Anaesthesiologist Training System in Hong Kong and Mainland China
The President of the Chinese Society of Anesthesiologists, Prof. Bu-wei Yu had a meeting with the College representatives on 19 December 2011 to exchange the information on specialist anaesthesiologist training system in Mainland China and Hong Kong. The meeting covered a wide spectrum of training in Mainland China, training in anaesthesia, intensive care and pain medicine in Hong Kong.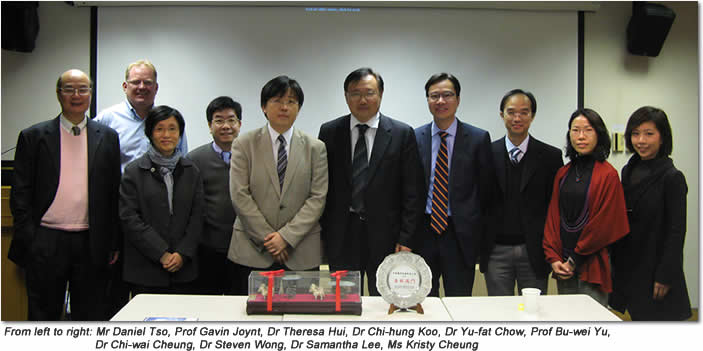 Honorary Fellow - Dr Zoltan Lett
Dr Zoltan Lett, the Honorary Fellow admitted by the College in 2011, was celebrating his 95th birthday in November 2011 at his nursing home in Bexhill-on-Sea, UK.
Vote of thanks to Dr Ronald Lo.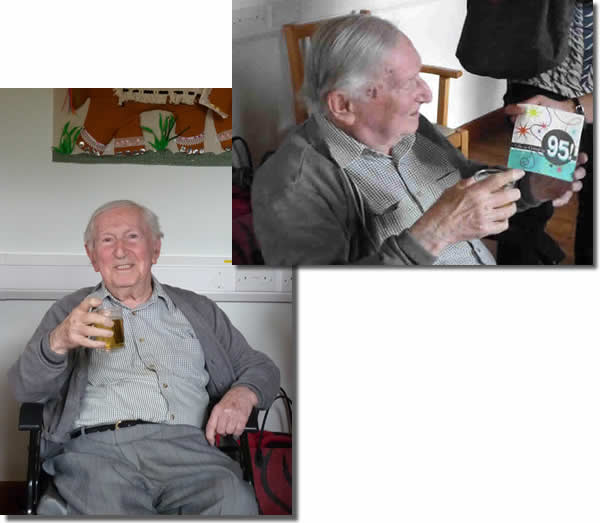 How Could He Be The Prize Winner?
Dr Tsui, Tsz Kin (NDH/AHNH), the Prize Winner of Intermediate Exam in Feb/Apr 2010, is sharing his experience with you.
To start with, I would like to share a presentation by my senior in a journal club during my first year of anaesthetic training. It is the most entertaining journal presentation I ever had. It was about a journal studying the average life-span of doctors from different specialties. The interesting finding is that anaesthetists have the shortest life-span, followed by surgeons! It is proposed that anaesthetists have the highest suicidal rates, drug addiction rate and pessimistic personalities! Our life is already so tough that we should not make the examination another stresser for us. I am so lucky to go through the hardest part of the early training years - our intermediate examination. Let's share some of the personal experience in passing through this hardship.

- Confine your scope of study to a certain set of notes or material that you are happy with. You would find tones of notes piling up and you won't be able to even read them once! Reading a lot doesn't mean you can retain a lot in your memory.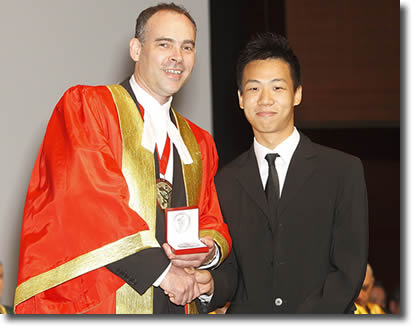 - You can never study all the stuff in Physiology and Pharmacology and you are not expected to do so. But it is important to differentiate what is critical for a pass and what is needed for a prize. Failure to mention nausea and vomiting as a side-effect of pethidine is certainly fatal; while knowing the chemical structure of Precedex may surprise your examiners.

- Try to study together with someone who is undergoing the same painful process as you are. You would find out how much time you save by listening to others rather than reading on your own. Having a company to share the progress is the key to endure this painful period.

- Try to relate the book stuff to your clinical practice - while injecting a certain dose of epidural fentanyl, think of when it would onset, what effects and side-effects you are expecting. It is much easier to remember those numbers with this kind of clinical correlation.

- Write down the answers of the past paper questions on a paper and time yourself to finish each one within 10 minutes. No matter how many times you have thought of the answers in your mind, writing it out is totally another matter.

- Ask your fellow colleagues and seniors to ask you viva questions as much as possible. You are ready for the viva exam when you have answered the same question for three times, and expecting the fourth time to appear in the real examination setting.

Everyone would have their own way to pass the examination. Try your best to stay happy even during the hardship and look forward to the enjoyment afterwards!

Cheers,
Tsui Tsz Kin
Effective Management of Anaesthesia Crisis (EMAC)
EMAC will be offered at the Institute for Clinical Simulation on the following dates in 2012:
20-22 April
2-4 August
2-4 November
EMAC is a 2 & 1/2 day course. It is presented in 5 modules of; human factors, cardiovascular emergencies, airway emergencies, anaesthetic emergencies and trauma.

It uses high fidelity immersive simulation, small group teaching and skills learning techniques. It is a required course for the FHKCA and FANZCA. It is designed on the knowledge base of 18 months experience in anaesthesia, so trainees are suggested to wait until having completed at least 18 months of training or their intermediate exams before participating in this course. More experienced trainees and specialists are still welcome to attend and will gain valuable training.

As EMAC is now also a requirement for FANZCA, the demand for places on centers delivering EMAC is expected to be greater from this year. We have already received a number of requests from overseas for places on the EMAC courses delivered at the Institute for Clinical Simulation for this year. To avoid disappointment we encourage trainees to make early arrangements for their EMAC courses by applying to HKCA office who manage the EMAC waiting list.It is noted that there are less trainees than expected on the waiting list. We had to cancel a course booked for February 2012 due to insufficient participants. I also ask the SOTs to remind their trainees to make suitable arrangement for the EMAC requirement.

Dr Tim Brake, EMAC Supervisor, Hong Kong



Safe Sedation Course
Sedation Training Course in collaboration with the College of Surgeons of Hong Kong was held successfully on 4 December 2011 at Institute of Clinical Simulation (ICS). A total of 15 participants attended the course. The College would like to take this opportunity to thank Dr. Simon Chan (PWH), Dr. YF Chow (QEH), Dr. CH Koo (QEH), Dr Desmond Lam (PWH), Dr Bassanio Law (KWH), Dr Irene Lo (QEH), Dr John Low (Private) and Dr Luk Lai Yin (QEH) for their help and contribution to this course.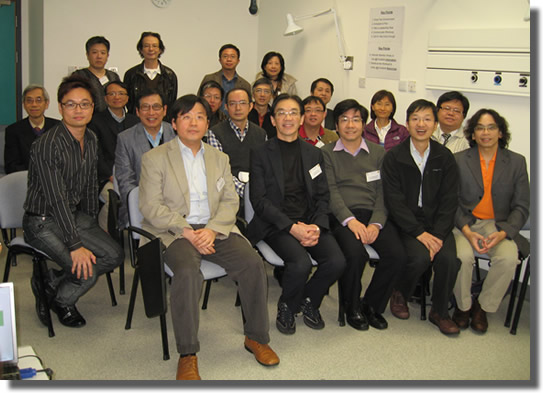 Courses for Trainees
For those trainees who are going to take part in the upcoming examinations, please check out the details of the courses organized for you. Please click here for the details.
Intensive Care - Combine Colleges Courses
The Training Officer of Intensive Care has recently updated some information of Combine Colleges Courses. Please check out the details here and the courses to be held in 2012.
Seventh International Symposium on Healthy Aging "Live Well Age Well"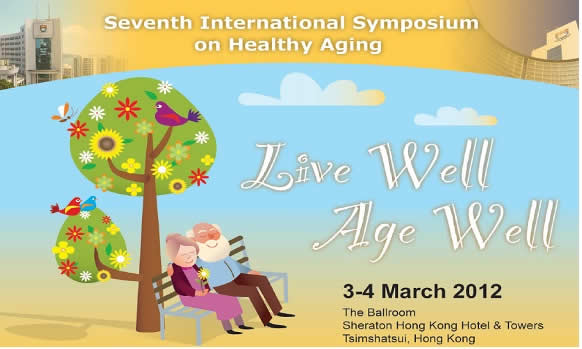 Please visit: http://www.med.hku.hk/hbha/isha2012 for details of the program, registration and submission of abstracts.
For enquiries, please contact the Symposium Secretariat, Research Centre of Heart, Brain, Hormone & Healthy Aging by telephone no. (852) 2819 9866 or 2809 5100; Fax no. (852) 2816 5258; email: hbha@hku.hk
Alzheimer's Disease Research Seminar
Title: Unravelling Postoperative Cognitive Dysfunction : facts you want to know!
Speaker: Dr Lars S. Rasmussen
Chairman: Dr. Gordon Tin-chun Wong
Date: 2 March 2012
Time: 17:30 - 19:00
Venue: Lecture Theatre, 5/F, Professorial Block, Queen Mary Hospital
No registration is required. For enquiry, please contact Dr Gordon Wong at 22553303.
ICS Courses
For more courses available in ICS, Please click here for details or please contact ICS Manager at 2683-8307.
Training Course on Emergency Intrapartum Management
Seminars: 16-17 June 2012
Workshop: 18 June 2012
- Programme
- Registration Form
Certificates
The certificates of the fellows below have not been collected yet. To collect your certificate, please go to the College's Office during office hour.

FHKCA:
Chan Yau Wai; Cheung Yee Nin Vivian; Kwok Keen Man; Li Ho Yin Adrian; Ng Nga Lai Alice; Wong Kwong Sun

FHKCA(IC):
Gomersall Charles David; Kwok Keen Man, Yip Kim Ho

DPM:
Chu Suk Yi Annie; Lee Yee Chi; Lee Yuk Ming Sunny; Mak Ho Kwong Peter