HKCA Conference Grant for CSM 2011 - Extra 50% Registration Fees Concession for Trainees
As an added incentive for trainees to submit their projects for presentation during the CSM2011, the HKCA Council resolved to extend an extra 50% registration fees concession. To reiterate a few pertinent points:
The deadline for submission of their abstracts for presentation is 21 February 2011 (Monday)

Registration for the meeting is mandatory before abstracts can be presented at the meeting

The applicants should be getting a definite reply from the Scientific Convener of the CSM2011 by early March 2011 if their abstracts are accepted for presentation

The early bird registration deadline stands at 18 March 2011

All trainees for FHKCA / FHKCA(IC) / Dip Pain Mgt(HKCA) are eligible

Trainees are advised to go with the Full Registration paying 50% of HK$3,350, that is HK$1,675




HKCA Conference Grant for CSM 2011
HKCA Fellows and Members should have received the details of Conference Grant Scheme and the application form of conference grant. They can also be downloaded here.



Extraordinary General Meeting (EGM)
An Extraordinary General Meeting (EGM) will be held on 22 February 2011 (Tue) at Eaton Hotel. Fellows and members should have received the notice of the EGM earlier. The notice of the EGM can also be downloaded here.


Clinical Anaesthesiology Crash Course
The Crash Course for Clinical Anaesthesiology 2011 is now open for application. The course will be held over 3 Saturdays on 26 February, 9 April & 16 April 2011. It is a 2 full-day and 1 half-day course with mock written, tutorials, mock viva and OSCE sessions. It is organized for trainees who are sitting for the Final FHKCA examination this year. Please click here for details.
Institute of Clinical Simulation (ICS)
The ICS courses in 2011 have been scheduled. Please click here for details. Should you have any queries, please feel free to contact Ms Katherine Ip at (852) 2683 8307.
Mai Po Trip
The VERY FIRST social event organized by the College – Mai Po Nature Reserve Tour was successfully held on 16 January (Sunday). Please click the link below for the pictures taken during the trip.
Mai Po Trip Photo Album
There are many photography lovers in our College and the pictures below were taken by Dr Chi-Keung Chan and Dr Steven Wong respectively.

It is encouraging that many positive feedbacks have been received. More social events will be organized for our fellows and members in the future. Your suggestions are also very welcomed.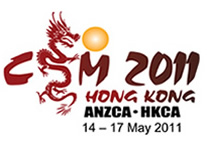 Updates on Combined Scientific Meeting 2011
Combined Scientific Meeting of the Australian and New Zealand College of Anaesthetists, the Faculty of Pain Medicine and the Hong Kong College of Anaesthesiologists (CSM 2011) will offer a very good experience and networking opportunity to discuss the current topics in Anaesthesia, Pain Medicine and Intensive Care. The programme includes lectures of invited international and regional speakers, practical workshops and problem based learning discussions. An exhibition will also be held concurrently to show you the latest products and services offered by the Health Care Industry.

- Deadline for Abstract Submission is extended to 21 February 2011
Authors can still submit your abstracts by the extended deadline of 21 February 2011. More information can be found in the meeting website www.csm2011.com.

- Scientific Programme Updates
This is a new lunchtime session sponsored by Baxter Healthcare on 16 May 2011. If you have already registered for the CSM 2011 and would like to attend this session, please contact the conference secretariat at registration@csm2011.com. If you are yet to register, please indicate your interest in the registration form.
Don't forget there is a range of other appealing breakfast and lunchtime sessions brought to you by Abbott, CSL & Grünenthal, Dräger Medical, Edwards Lifesciences and MSD.
The most updated scientific programme is available for download at www.csm2011.com

- Register Now! Close of Early-bird registration: 18 March 2011
To register, please visit our meeting website or contact the Conference Secretariat by email registration@csm2011.com